Reliance Industries Limited (RIL) has announced that it will go for a salary cut of some of its employees in hydrocarbon division. This is being done due to decrease in revenue on account of reduced demand amid the corona crisis.
The letter reads that the "adverse impact" due to corona virus has led to decreased fuel demand after which the employees' salary will go down by ten percent.
As per the letter, the Chairman, Mukesh Ambani has agreed to forgo his entire compensation while the Board of Directors will forgo 30-50 percent of their compensation.
Also, the employees having salary more than Rs 15 lac per annum will have a 10 perce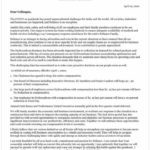 nt reduction in Fixed Pay. The annual cash bonus and performance linked incentives which is usually paid in the first quarter will also stay deferred.
However, the employees having less than Rs 15 lac per annum salary will not undergo any salary deduction.
Reliance this week also said it would consider its first rights issue in almost 30 years, part of its broader commitment to eliminating net debt by March 2021. Reliance's outstanding debt was about $43 billion at the end of last year.
While Reliance has raised crude processing at its domestic- markets-focussed plant by about 6 per cent it had cut oil refining at its export-focussed plant by 24% in March, from the same month last year.