Congress general secretary and Uttar Pradesh Incharge Priyanka Gandhi has written to CM Yogi over increasing cases of coronavirus in the state.
In her letter, she has asserted that the government has stuck to the policy of No test no corona, which is responsible for increasing corona numbers in the state. She has also alleged the negligence of corona, due to which corona has spread not only over major districts but, even in villages.
It is to be noted that over 2500 cases have been reported in Uttar Pradesh yesterday.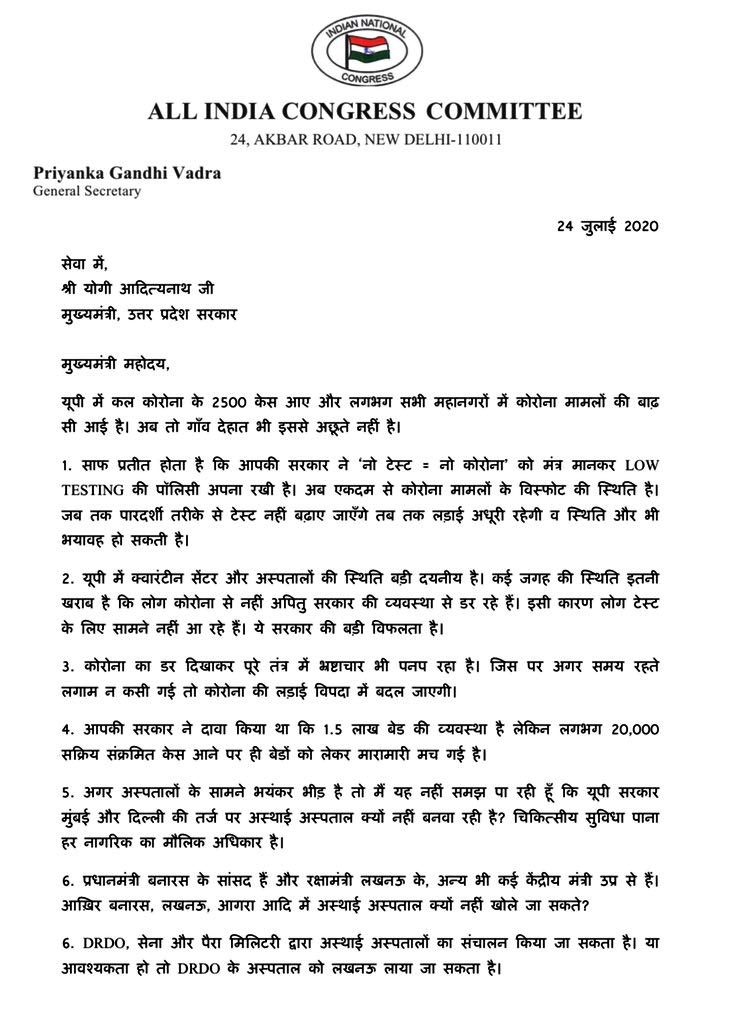 In her letter, the Congress general secretary has raised 9 points to be taken care of if the government wish to control the spread of pandemic.
She has raised her concern over the poor situation of health facilities in hopitals and corona care centres. She has also advised to open temporary hospitals in major cities like Varanasi, Lucknow and Agra where corona cases are increasing day by day.