Prime Minister Narendra Modi is talking through video conferencing with the Chief Ministers of all states and union territories amidst the ongoing Corona virus crisis in the country. The meeting will discuss the corona crisis and lockdown and suggestions can be sought from chief ministers. Earlier, on 27 April, the Prime Minister held talks with all Chief Ministers through video conferencing.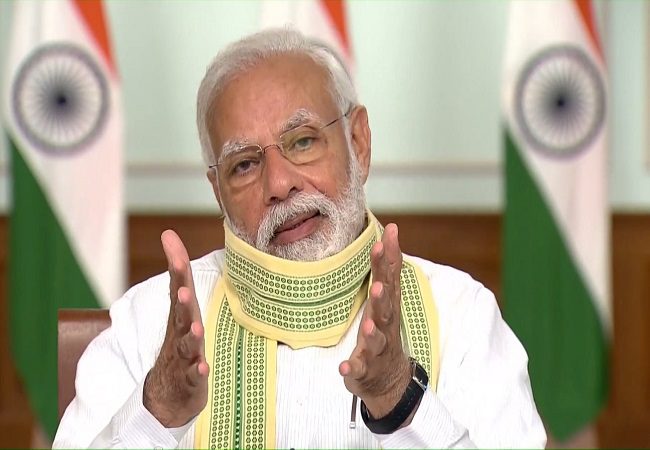 The meeting will run till 8 pm, in which all the Chief Ministers will get a chance to speak. The third phase of the lockdown ends on May 17. The central government is now considering starting operations in the states to give a boost to the economy. This will also be discussed with the CMs of the states. With the commencement of the meeting, Home Minister Amit Shah was first addressed, followed by PM Modi.
In his opening remarks, PM Modi spoke about the migrant laborers. He said that A understands his need to go home. The challenge for us is not to allow Covid-19 to spread to the villages. Home Minister Amit Shah, Defense Minister Rajnath Singh and Finance Minister Nirmala Sitharaman are also present in the 5th video conference meeting of Prime Minister Narendra Modi with the Chief Ministers.
PM Modi said that we insisted that people should stay where they are. But it is human nature that people want to go home and therefore we have to change our decisions, some decisions have to be changed. Despite this, it is to be ensured that Covid-19 does not spread in the villages. This is a big challenge for us.FacebookTwitterWhatsAppLinkedInCopy Link