Himachal Pradesh has started the phased reopening of the state. Corona Curfew in Himachal Pradesh would continue along with the guidelines/ SOPs issued from time to time but additional relaxations have been added. The decisions to allow more relaxation in curfew came in the HP Cabinet meeting held on June 22, 2021. The Himachal Pradesh Disaster Management Authority (HPSDMA) has also issued a new notification regarding the same.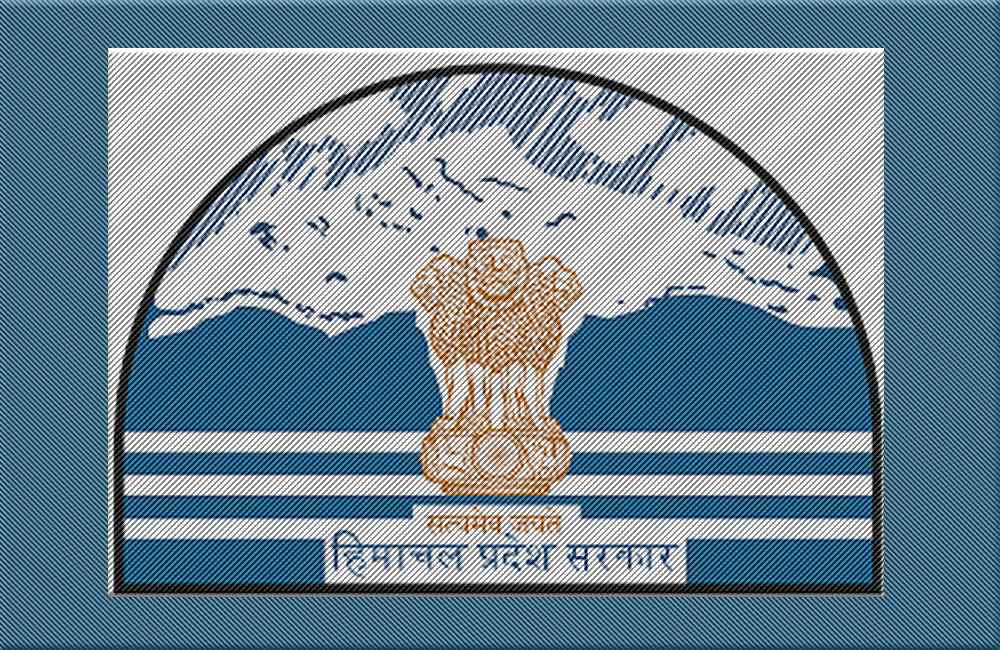 Himachal Pradesh Cabinet Meeting
Himachal Pradesh Cabinet meeting was held on June 22, 2021. The Cabinet decided to start inter-state buses including Volvos with 50% capacity from 1 July 2021. The system of obtaining e-pass would be discontinued from 1st July. The government offices would start working with a 100% capacity from 1st July. Similarly, religious places would be allowed to open for 'darshans' only. However, no kirtan, bhajan, jagratas etc. religious events would be allowed.
The shops and businesses in the state will now remain open from 9 AM to 8 PM, whereas the restaurants have been allowed to stay open till 10 PM in the night. People can travel to Himachal Pradesh without an e-pass, with the state completely ending the e-pass regime starting from July 1. However tourists visiting Himachal Pradesh should follow the safety Guidelines.
Social gatherings/attendance etc. would be allowed up to 50% of the total indoor capacity with a maximum of 50 persons, whereas a maximum of 100 persons would be allowed in the outdoor gatherings.
Also, In the cabinet meeting, it was decided to launch a mega campaign of corona vaccination in Lahaul Spiti district from July 1 to July 31. The attendance of teachers will begin from July 1. However, online classes will continue. 
The state cabinet has issued the notification in this regard, following which from Wednesday, June 23 onward, the shop timings have changed in the state and the Dhabas and restaurants have been allowed to open till 10 PM in the night. Inter-state Bus services, reopening of temples and full-strength staff inside the government offices will start from July 1 onward.
Following the decision to unlock the state of Himachal Pradesh by Chief Minister Jairam Thakur, the government will start the inter-state transport bus services from July 1 onwards with 50 per cent seating capacity.
The government will also reopen the temples, religious shrines and Shakti peeths in the state starting from July 1.
All 19 inter-state border check-post barriers have been removed. Following which people have started to travel inside the state without being stopped unless there is a security threat. There are only a few check-post barriers remaining for routine checking. No document needs to be shown to enter the state of Himachal Pradesh. 
Health Experts on new variant
Though the health experts and the Centre government has issued repeated warnings of the third wave predicted to arrive within the next 7-8 weeks, the HP government has decided to throw open state borders without any restriction or monitoring. At the same time, the Centre government has today written to affected states over the new variant – Delta Plus – a matter of greater concern.
Despite this, the State government didn't consider it necessary to monitor visitors from the states affected by the Delta Plus variant through e-pass or RTPCR report.
It's pertinent to mention that in wake of its failure to provide relief to the worst-hit tourism industry, the state government was under huge pressure from the hoteliers and stakeholders in the tourism industry to waive off restrictions on tourist entry into state for the remaining peak tourist season.
Earlier during the second wave Himachal Pradesh witnessed high covid positive rate especially in 4 districts which raises concern.
Relaxations from June 23, 2021
All markets, malls, shops etc. are allowed to open up to 8 PM.
There will be no restriction on the timings of pharmacies/chemist shops and they will remain open as per their normal operating hours.
Restaurants/dhabas/other eateries & bars are permitted to now remain open upto 10 PM.
All social academic/ entertainment/ cultural/ political and other congregations including marriage celebrations and functions are permitted with up to 50% of the capacity, subject to a maximum of 50 persons in indoor built-up/covered areas.
 In open spaces, gatherings will be allowed with a ceiling of a maximum of 100 persons.
Gathering in Funerals/Cremations are allowed upto 50.
All cinema halls, entertainment parks, theatres & auditoriums, assembly halls, clubhouses, golf courses and gymnasiums are allowed to open up to 10 PM with 50% capacity.
Sports Complexes are permitted to open for sports activities including outdoor sports activities except for contact sports (Spectators will not be allowed).
Relaxations from 1st July 2021
All offices of the Government Department/ PSUs/ local bodies/autonomous bodies including the H.P. Secretariat will operate with 100% attendance from 01.07.2021 (FN).
Medical colleges, Ayurvedic colleges, Dental colleges, Nursing and Pharmacy colleges are already allowed to. Engineering colleges/polytechnic and ITIS will also be allowed to reopen from July 1st
Detailed guidelines & SOPS in this regard will be issued by the Department of Technical Education, Himachal Pradesh. All other educational, training, coaching institutions etc. will continue to remain closed till further orders.
Religious places/places of worship are allowed to open from July 1 for darshan only with the condition that they follow requisite SOPS issued by the Department of Language, Art and Culture, Himachal Pradesh. No kirtan, bhajan, jagratas etc. will be permissible.
Inter-State movement of public transport buses/contract/stage carriages will be allowed from July 1st with 50% of the registered seating capacity as per SOPS issued by the Department of Transport, Himachal Pradesh.
There will be no requirement of an e-pass for entry to the State from July 1st.