Visuals of Chinese tanks retreating from Pangong Tso finger areas are giving a sigh of relief to Prime Minister Modi and his government. As the stalemate with China continued for more than 10 months, PM Modi was coming under increasing pressure to act and push back the Chinese.
Defence Minister Rajnath Singh has confirmed that both sides agreed to go back to their permanent and accepted bases. Also, neither India and China will patrol the Finger 4 to Finger 8 area. The Defence Minister also said that both sides have agreed to dismantle any structure that was built in the disputed zone. And the land will be restored to what it was before these tensions started. Patrolling will resume only after both sides have made some basic agreements on maintaining peace and tranquillity.
However, this retreat by China could very well be a case of taking two steps forward and taking one step back. A large number of Chinese troops are still occupying Depsang Plains and Gogra Heights for more than one year along with the latest case of a Chinese village being built within Arunachal Pradesh.
After the Chinese soldiers came and occupied large parts of Ladakh last year in May, PM Modi applied a very smart strategy to save face and avoid any forced confrontation with China. All along he maintained that no Chinese soldiers have come inside India and no part of the country is under Chines occupation. This despite Army reports coming out about a large number of Chinese soldiers inside Indian territory. This allowed the Modi government to portray any subsequent pullback by Chinese forces as a victory for India.
The same is happening now as both India and China agree to disengage their troops from the Pangong Tso lake. While China is pulling back its troops from the Finger 4 area back to its status quo position at Finger 8, India has agreed to bring down its troops from the Kailash range which is in fact India's own territory and was never in dispute before August 2020.
What happened with this deal is that while China has gone back to their side of LAC in Pangong Tso, India has lost the right to patrol till Finger 8 area beside the lake which was considered within India's territory till May 2020. The Depsang Plains and Gogra Heights too remain with China for now.
The occupation of Depsang Plains by China is in fact the most concerning issue for India and not the Pangong Tso lake. Depsang Plains is a 972 square kilometre area located at over 16,400 feet and comes under India's Sub-Sector North (SSN).
The Print reported that the Chinese have been blocking Indian patrols, which go by foot beyond the feature called the Bottleneck area or Y Junction. The Chinese have been blocking India's patrol from bottleneck areas to PP11, PP12, PP12A and PP13. As per the source, the Chinese blockade of Depsang Plains started several months before the current India-China tensions flared up.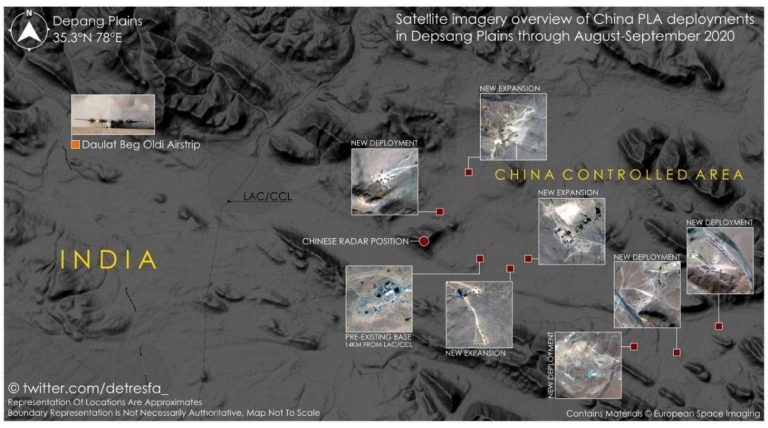 The area is of vital importance for the Indian armed forces as the SSN lies sandwiched between the Siachen Glacier from the west and the Chinese-controlled Aksai Chin in the east. Earlier in 2013 and 2015 too, the Chinese had come inside Indian territory in the region only to retreat back within a few weeks.
However, this time the Chinese have stayed put and showing no signs of moving back. In fact, the move to retreat from Pangong Tso could very well be a tactic to let Indian government save her face while forcing India to let go of the Depsang Plains which is of real strategic importance for both India and China. Only time will tell whether China retreats from Depsand Plains and Gogra Heights or not. But for now, the Modi government is happy seeing the Chinese troops retreating from Pangong Tso.