After the DA being denied to the central employees, the government has now decided to put a stay on this year's increment which was due in July.
As per the latest notification, the process of increment has been extended from July to March 2021. An official notification has been issued in this regard by Department of Personnel Training (DoPT).
As per the notification, the completion period of the Central Employees' Annual Performance Assessment Report (APAR) has been extended to March 2021 next year. The order issued on June 11 says that the completion period of the APAR report, which usually gets over by June, has now been extended till March 2021. It is noteworthy that it has extended even the previous deadline of December 2020, making it clear that the government employees shall not be getting any kind of increment in this financial year as no increment can be talked about without an assessment report.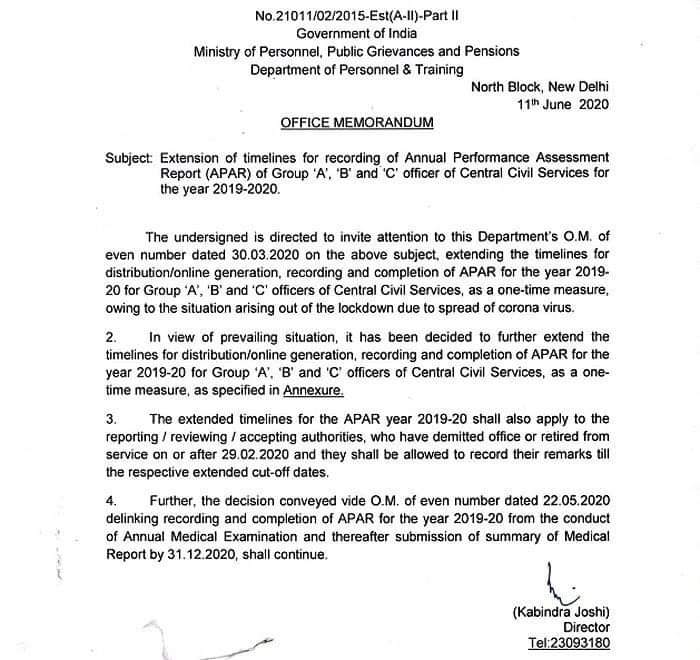 It is noteworthy that the government has already put a freeze on DA till next June, which was much criticized as it will bring hardships for the already struggling government employees.
In this time of slowdown arising out of Covid-19, it is tough for sections of the population even in developed countries to get "Living Wages". Given this, is it appropriate to say that the stopping of DA and the denial of increment would be unfair to the government employees, facing tough working shifts and exposure to public during pandemic.