Cheat India, Loot Nation…
The ultimate tag line of today's New India!!
We didn't fight a political party in the election 2019. We fought the entire machinery, every institution of which was marshalled against the opposition. It is now crystal clear that our once cherished institutional neutrality no longer exists in India.
The capture of our country's institutional structure is now complete. Our democracy has been fundamentally weakened. There is a real danger that from now on, elections will go from being a determinant of India's future to a mere ritual.
This capture of power will result in unimaginable levels of violence and pain for our country. Farmers, unemployed youngsters, women, dalits and minorities are going to suffer the most. The impact on our economy and nation's reputation will be devastating. The Prime Minister's win does not negate the breadth of corruption allegations against him; no amount of money and propaganda can ever hide the light of the truth.
The Modi govt promised jobs, women safety, lowering prices, curbing corruption, to bring back black money, among other things. 6 years have passed and we now know that these promises have been nothing but jumlas(as admitted by Amit Shah himself). The BJP lied to the country just so they could win the election.
They promised 'Acche Din' but in these 6 years, there's no sign of it. Unemployment is at its highest, economic growth is at it's worst, price rise is sky rocketing everyday. India has been declared the most dangerous country for women, corruption is at it's peak and worst of all is Govt's impunity to thuggery due to which hate crime is on an all time high. And to top it all, the right to ask the govt questions has been taken away from its citizens.
The Modi govt is busy spending thousands of crores of our tax money in ADs to prove otherwise. With No achievement to show they're busy indulging in name calling, rhetoric, attempts to divide communities and of course blaming Nehru.
India's Economy is facing a serious crisis. Demand is low, investments have drastically declined, job losses are rampant and the rupee is getting weaker by the day. Stock market is getting battered daily and investors are equally worried.
PM Modi came to power, promising 2 crore jobs a year. But India witnessed the highest unemployment rate in 45 years in 2017-18. Post COVID, India's unemployment rate soared to an unprecedented 27.11%.
The result of PM Modi & BJP's harebrained, vision-less policies are becoming more and more evident with every passing day. The BJP has ruined every thing about our country.
Our economy stands at its worst in 42 years. GDP is at the lowest. Women safety and security is making us an international embarrassment. and now their attempts at dividing the nation are falling flat on their faces.
The divisive and anti constitutional CAA-NRC-NPR have got the country burning from Gujarat to Arunachal Pradesh and Kashmir to Kanyakumari. But the BJP chose to deal with this not by engaging with the dissenting citizens but instead with police brutality.
We have seen how College campuses across India have fallen prey to brutality by the BJP through police or their student wing ABVP. Students have been beaten up mercilessly, been filed FIR against, and even tear gas was used against them.
Over 25 people have lost their lives to police brutality across the country. And all this for what? For exercising their constitutional right to dissent.
As the country continues to burn, the BJP has the audacity to go ahead and notify the CAA and defend their actions.
This religious fanaticism in the name of Cow, food and caste will go on as long as this Govt. favor the Poulist Democracy instead of constitutional democracy. The fake Hindutva ideology already revealed it's fang.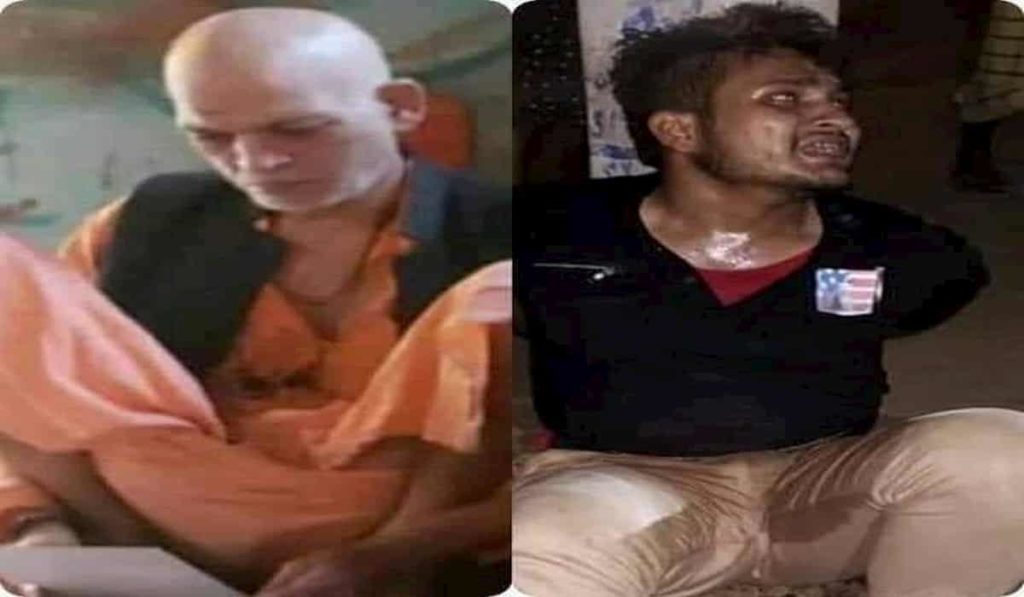 97% of cow related violence has happened after May 2014 and nearly half of them in BJP ruled States.
In the last 6 years, India has seen a disturbing trend of heinous crimes acts upon common people. The innocent are lynched in the name of "Jai Shri Ram" & "Cow Vigelence". But the govt remained silent. The BJP govt must take serious action to end mob lynching & hate crimes before our country turns into the hate capital of the world.
The Bhakts who didn't utter a word against mob lynching incidents happened in BJP ruled states, have talked about "Palghar incidents". No doubt whatever happened is totally barbaric and we should not spare the culprits. But the same rules will be apply in UP and Rajasthan. the mob lynching rates are at peak in those states.
Each and every day, women are raped, paraded naked, set on fire and even murdered in our motherland.
No words are enough to condemn the massive rise in crime against women.
How long PM Modi ji will shield his saffron Brigade for the incompetence to control the goo?
Smt Smriti Irani ji, what would you say??Is this called Vikas??
Your govt can worship Bharat Mata. But they can protect the daughters of India. That is the saddest truth of today's India.
The violence against women has become a prominent topic of discussion in India in recent years. According to NCRB, reported incidents of crime against women has increased 6.4% during 2012, and a crime against a woman is committed every three minutes.
In 2017, there was 3,27,394 cases reported, regarding crime against women. While in 2018, there were reported 3,34,922 cases.
According to the IMAGES survey, 35% of jobless Indian men believe women should tolerate violence in order to keep the family together, and women sometimes deserve to be beaten.
24% of unemployed Indian men had committed sexual violence at some point during their lives. Rape is the fourth most common crime against women in India.
According to the NCRB annual report, 33,356 rape cases were reported across India in 2018. Out of these, 31,320 were committed by someone known to the victim 93.9% of the cases.
The Unemployed India is the source of all socio economic problems. When entire world believes in capability of youth empowerment, Modi ji's fake promises allowed severe job crisis in our motherland.
This is how our country was fooled!! Modi ji and his Saffron Brigade are completely responsible for the present situation. Be it jobs, business or national security. Which has already ensured the increasing number of violence, political hatred, crimes, corruptions in the land of Unity in Diversity.