The National Student Union of India (NSUI) on Wednesday lodged a complaint with the Delhi Police about the disappearance of the country's Home Minister Amit Shah at the time of the corona virus epidemic.
NSUI National General Secretary Nagesh Kariyappa has filed a complaint about the disappearance of Amit Anil Chandra Shah, saying that when the country is suffering from a deadly epidemic and the citizens of the country are in crisis. In such a situation, it is the duty of politicians that they should be accountable not only to the Government of India or the BJP Government, but to the whole country.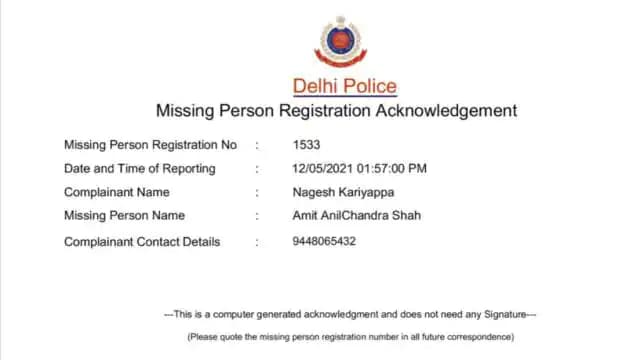 NSUI national secretary and media in-charge Lokesh Chugh said that till 2013 politicians were responsible towards the citizens, but after that the BJP government came to power, the atmosphere has changed completely. Now no leader takes responsibility for anything that happens in the country, even today, the top 2 responsible leaders of the country are missing in the Corona era. He said that the people of the country disappear when they need their elected representatives.
Nagesh Kariappa has asked Amit Shah, are you the home minister of the country or only of the BJP party? He said that we understand the problems being faced by the people during the Corona era and the disappearance of the current government and its top leaders. That is the reason that NSUI has registered a missing complaint. We hope that the country's Home Minister will be found soon, after which he will discharge his duty.