India is in trouble. The 40-day lockdown is putting tremendous pressure on the finances of nearly every household and businesses. World over governments and central banks are opening up their purses like never before.
The United States has till now provided over US$ 2 trillion worth of assistance to keep the economy floating. The United Kingdom too has set a target to spend almost 3 per cent of GDP. Almost all major economies have adopted the 'whatever it takes' attitude to prop up businesses and jobs. But not India.
It is not that PM Narendra Modi does not want to save India's sinking economy, but the problem is his earlier actions have left him with little options to do anything this time.
Since 2014, India's debt increased by a whopping 71 per cent which is more than double the rate at which India's per capita GDP grew, i.e., 30 per cent. Compared to ₹ 41,200 in 2014 every Indian now has 66 per cent more debt over their head.
Such a massive pile-up of debt has largely been the result of increased government spending that was undertaken to make up for the decreasing private investment.
India's economy has always been under stress ever since the demonetisation exercise was carried out in 2016. Millions of jobs were lost, while many small businesses had to shut shop. Since 2018, India's GDP growth has been on a continuous downward trend.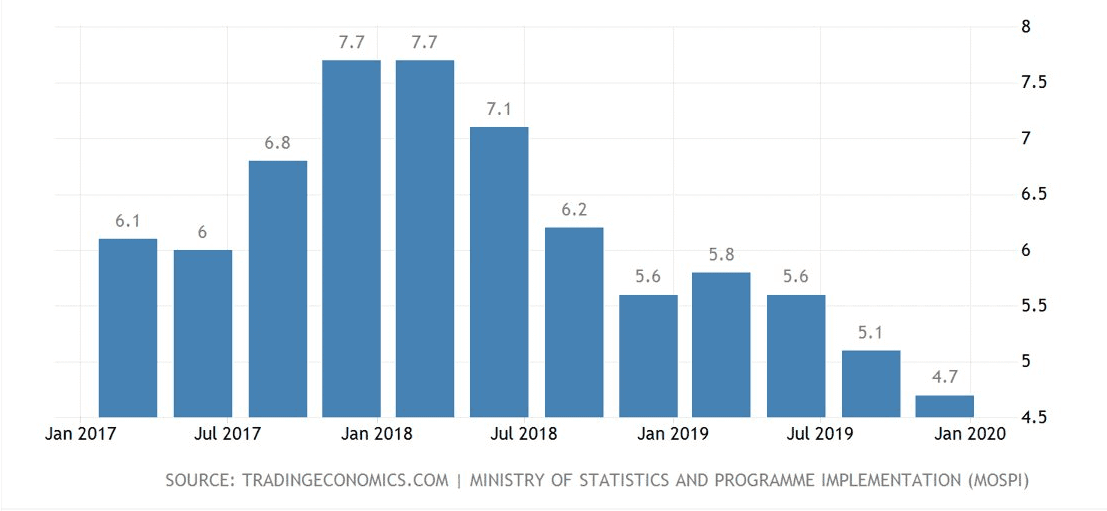 Several measures were taken by the government to prop up the slowing economy. While the bank recapitalisation bonds issued in 2017 to save the PSU banks cost India 29 billion US dollars, the massive corporate tax cut given in 2019 made a 23 billion dollar hole in the government's budget.
Together these two measures itself cost more than 2.46 per cent of India's GDP.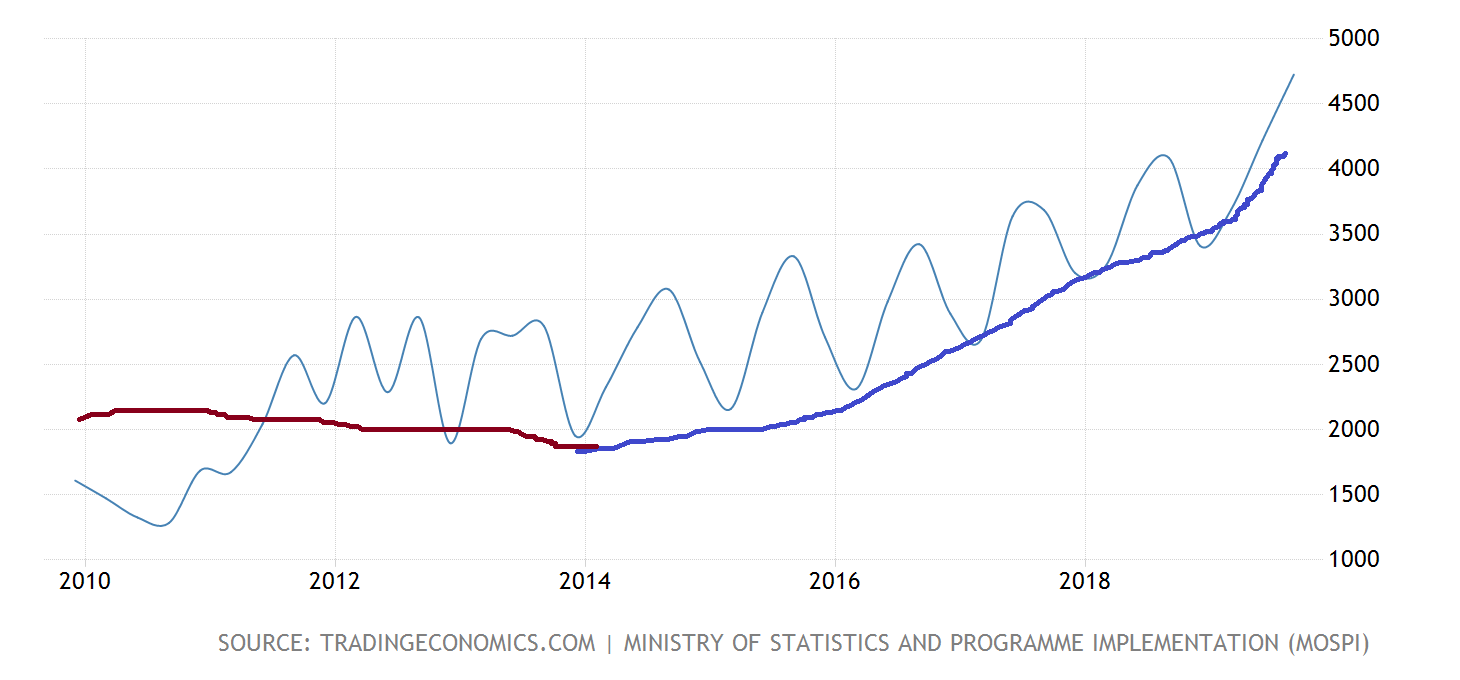 All these expenses were done largely on the assumption of faster economic growth in the future which would increase government's tax revenue.
But the assumptions didn't turn out be very true. On the contrary, the coronavirus induced stagnation has made India's fiscal arithmetic to go for a toss.
Now when India is in real need of a financial package, Modi government's fiscal position allows very little space to announce any.
India's fiscal deficit is expected to almost double to 6.2 per cent of India's GDP in FY 2020-21.
Increasing government borrowing will push bond yields upwards which will increase the borrowing costs for businesses and households, negating the effect of any relief package that the government may provide.
But what is worrying Modi government the most is the risk of inflation that may come from increasing India's fiscal deficit further.
Inflation in India has been one of the major factors behind the rise and fall of governments. High inflation makes the government very unpopular as was seen during Manmohan era when oil prices jumped to the moon.
Under no circumstances does the current regime wants to see runaway inflation.
This is the real catch-22 situation for the Modi government. Without any extensive financial package, the country may not able to recover from the economic losses that this lockdown is causing. But any financial package will further deteriorate India's fiscal health, ultimately hurting India's economy.
Fitch Ratings see India's growth slipping to 0.8 % in FY21 while CII pegs India's GDP growth between -0.9% to 1.5%.
Under such circumstances, it is to be seen what middle ground the government discovers and how that helps India's economy.