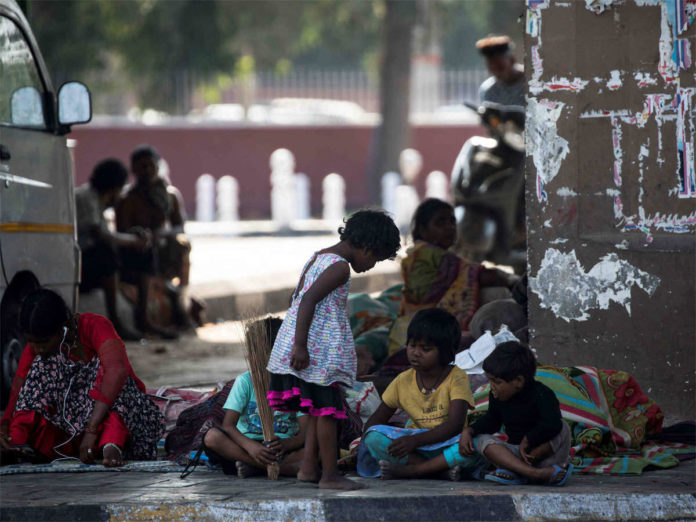 The imposition of the world's biggest lockdown in India with an aim to stop the spread of the novel virus has thrown the life of million of children in the country to chaos. While thousands are going to bed without food, many are calling the helpline numbers daily for food during the lockdown.
India, with the largest child population in the world, with 472 million children has gone for a 21 day lockdown at the stroke of 8 PM by PM Narendra Modi, without giving a hint about it to the people earlier, which led to the choas and most of the people didn't even get time to collect food material so that they can sustain through this 21 day long lockdown. Due to this lockdown, around 40 million children of poor families have been badly hit, which include the families of those working in farms and fields in rural areas as well as the families of ragpicers in cities, or those who sell other items at traffic intersections.
The biggest problem in cities have come for the homeless children who reside under bridges, fly-overs or narrow lanes. These children are the worst affected during lockdown as they do not have homes to stay in during the lockdown.
There are testimonies from the worried children whose parents have lost their jobs and now the children are wondering, how they will pay the rent and buy ration for the family.
Disclaimer : This post is independently published by the author. Infeed neither backs nor assumes liability for the opinions put forth by the author.