When it comes to complementary and clashing colors, it can be hard to know which hues work together and which hues just don't. Really, it's down to trial and error (our fashion mantra is to try everything once) and learning from your mistakes. Right now, there's a particular pairing doing the Instagram rounds which, on paper, really shouldn't work, but it somehow does.
Countless influencers are putting together two of this season's top color trends—green and lilac—to unexpectedly chic avail. It appears one of the easiest (read: less daunting) ways to wear it is by opting for pastel iterations of green and purple, which blend together beautifully.
That said, if you're looking to make a true style statement, perhaps you'll be keen to try María Bernad's ultraviolet-and-moss duo. Either way, rest assured you'll look very much on trend.
Keep scrolling to see our favorite green-and-lilac outfits this week has given us, and then shop our edit of the best buys in each hue.
Jessie Bush balances out her green skirt–and–purple top combination with simple monochromatic accessories.
Fanny Ekstrand slings a green knit over her lilac blouse for a subtle take on the trend.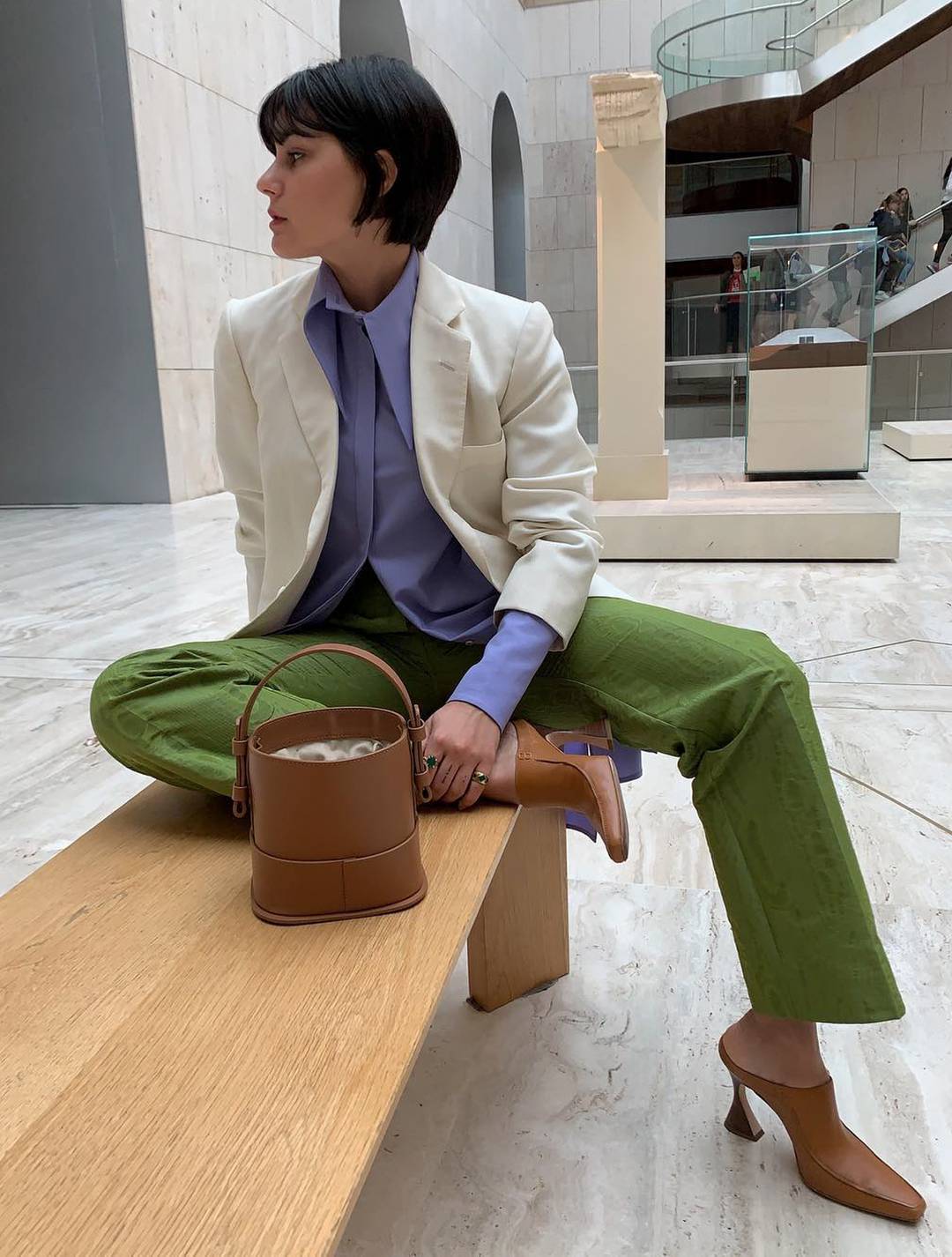 María wholly invests in the look by pairing bright-green trousers with a chic lilac blouse. The addition of tan accessories? Inspired
Laura Werner gives the trend a downtime spin by wearing her chic green skirt with a tucked-in purple T-shirt.
Karoline Dall pairs her purple wrap dress and lilac Havaianas with a neon-green bucket hat.
Marie Jedig pairs her checked & Other Stories dress with a lilac overcoat and chunky sneakers.