Dharamshala MLA of BJP in Himachal Pradesh had been accused by his HPAS officer wife of physical and mental torture.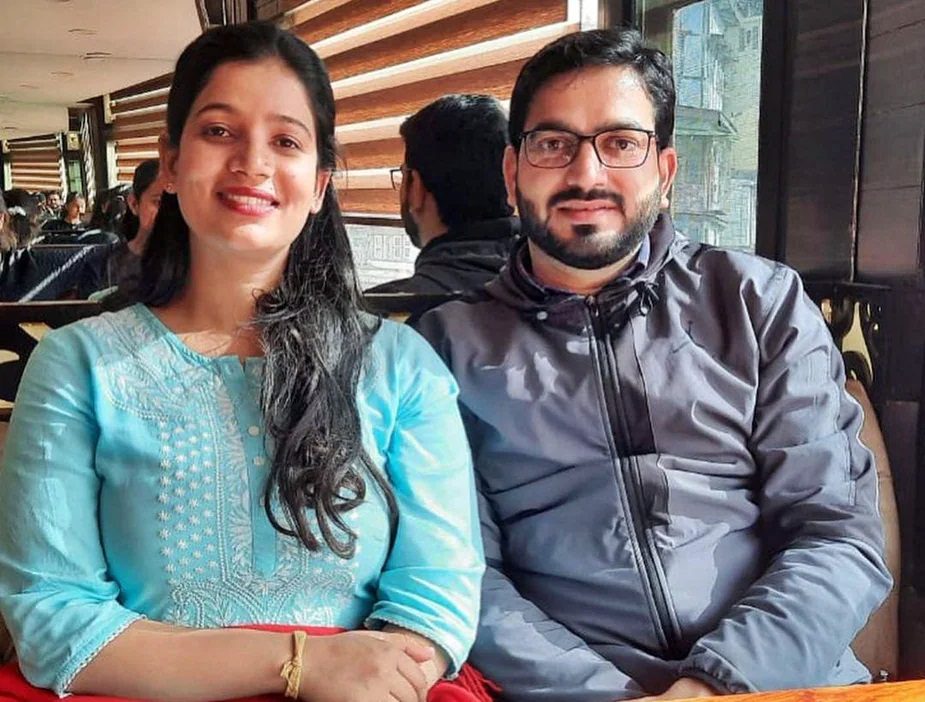 In just two months into the marriage, Oshin Sharma, wife of BJP MLA from Dharamsala Vishal Nehria, has alleged physical and emotional abuse by her husband.
Oshin Sharma alleged that her husband Dharamshala BJP legislator Vishal Nehriya had slapped her thrice on Thursday
Police Complaint against Dharamshala MLA
Oshin has also lodged a police complaint and demanded security. SP Kangra Vimukt Ranjan has confirmed that the police have received an assault complaint against the husband from the wife of MLA Nehriya. In a complaint to the police, Oshin Sharma has alleged that her husband is politically influential and therefore he is at risk of his own safety.
Video Recorded Message by Oshin
She has also recorded a message, which has been circulated on social media, and alleged that her husband has abused her repeatedly physically and emotionally. In her recorded message, the 2020-batch Himachal Pradesh Administrative Services (HPAS) officer Oshin Sharma alleged , that her husband, Dharamshala BJP legislator Vishal Nehriya had slapped her thrice on Thursday.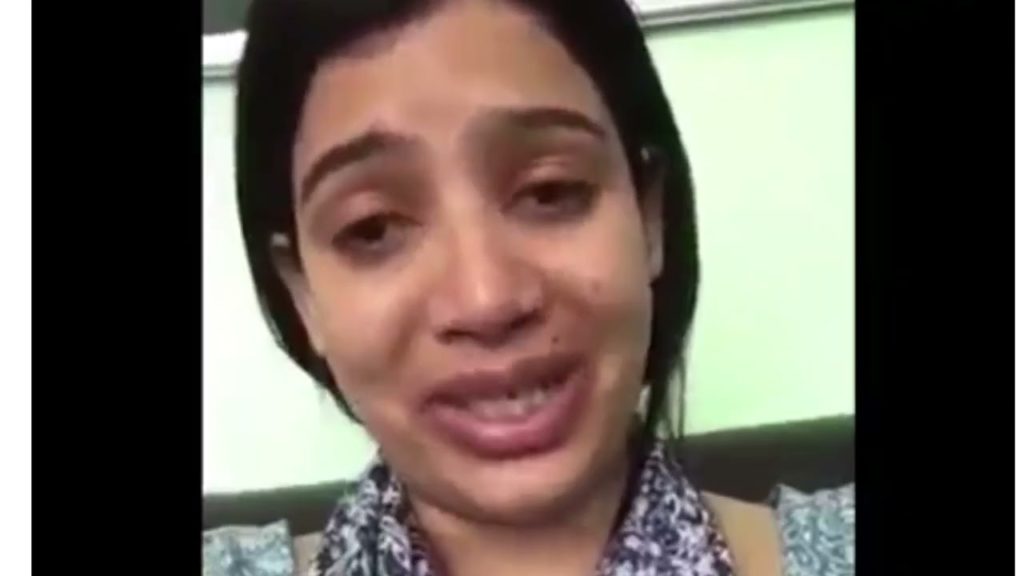 "HE (VISHAL NEHRIA) ABUSED, BLACKMAILED, TORTURED, EXPLOITED ME PHYSICALLY AND EMOTIONALLY. YESTERDAY HE SLAPPED ME THREE TIMES AND I FELL DOWN FROM THE BED. AFTER THAT, I LOCKED MYSELF IN THE ROOM AND CALLED MY PARENTS AND THEY TOOK ME ALONG WITH THEM."
She also accused her mother-in-law of abusing her parents. Oshin has also alleged that Vishal Neharia has threatened to commit suicide.
She has further stated that she would not be responsible for any of his act in future as he used to threaten to harm himself to emotionally blackmail her.
Oshin Sharma has held the post of BDO in Nagrota Suriya block before marriage. Oshin Sharma is currently serving as HAS in Dharamshala. She is posted at the DRDA office at Dharamsala. She recently passed the HAS exam and secured 17th rank. Oshin Sharma's father Bhuvanesh Sharma Naib Tehsildar and mother Sundari Sharma are working in dc Kangra's office in Dharamshala. Oshin's family is originally from Chamba district, but is settled in Dharamshala.
Nehria and Oshin Sharma got married on April 26, this year.
The HPAS officer also alleged that Nehriya had beaten her before their marriage in February this year in a Chandigarh hotel.
Thirty-two-year-old Nehriya was elected as MLA from Dharamshala for the first time in a by-election on October 24, 2019.
Oshin Sharma also alleged that her husband had expelled her from his house on the fourth day of their marriage when she was Covid positive.He assaulted her and threw her out of the house at night and snatched the phone. Later, when she was standing on the roadside, Naheria reached there and told her to go back home.
She said she agreed to return as he had threatened to harm himself.
The difficulties of the Bjp (BJP) government in Himachal Pradesh are not going down well. After the slap in Kullu (Kullu Slap Gate), the party is now on a backfoot in Dharamshala.
INTUC state president, Hardeep Singh Bawa demanded Himachal Pradesh Mahila Commission to take suo-moto of this case against Dharamshala MLA.
Their Wedding was also become talk of the town, The two celebrities, who belong to Gaddi Community, married in accordance with the typical Gaddi Customs. MLA dedicated the wedding ceremony to his community by wearing Luanchdi or dobu, and HAS officer Oshin wearing a bride worn luanchdi instead of wearing modern Pant Coat. Infact couple had chosen the most beautiful Mares Palace at Goju Basnoor in Kangra to make the wedding even more memorable. However few people were invited by the Bride and the Groom considering the risk of CORONA infection, but according to sources 400 people attended the function. There was a talk of violating government rules during this royal wedding.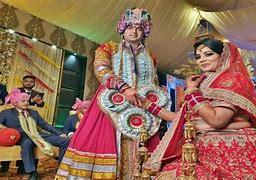 Dharamshala Constituency
Dharamshala (Vidhan Sabha constituency) is one of the 68 constituencies in the Himachal Pradesh Legislative Assembly and is also part of Kangra Lok Sabha constituency.