Indian travelers,  who have taken both shots of Covaxin manufactured by Bharat Biotech may not be eligible, at least in the initial months of international travel.
In the fight against Corona, Covaxin and Covishield vaccine are currently being used in India. While on one hand the debate is going on which is more effective in both these vaccines, on the other hand, people who have got both doses of Covaxin have not been allowed to go for international travel at the moment.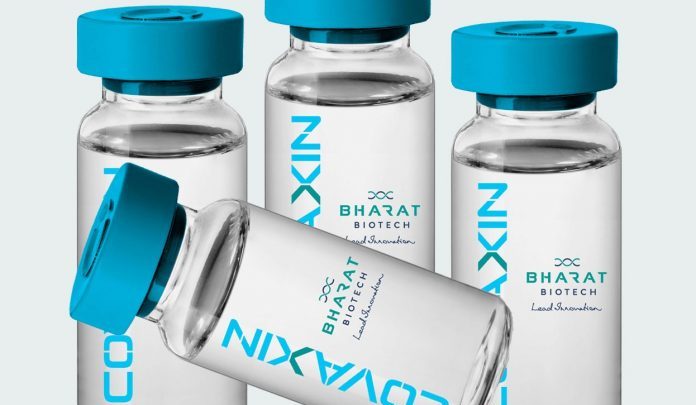 According to the information, the WHO has not placed Bharat Biotech manufactured Covaxin in its list. If a vaccine is not in the EUL list or has not been approved by any foreign country. In such a situation, the passenger will be considered non-vaccinated.
WHO's latest guidance document shows Bharat Biotech has submitted its Expression of Interest, but "more information is required." WHO has said the pre-submission meeting is to be planned in May-June. Following this, the firm must submit its Dossier, acceptance of which would lead to WHO's statement of assessment before it decides to include Covaxin.
Whereas Covisheild of Serum Institute of India is there in the approved COVID-19 Vaccines, WHO EUL/PQ List. Along with Moderna, Pfizer, AstraZeneca (two), Jansenn (in US and Netherlands) and Sinopharm/ BBIP 
Covaxin is being applied on a large scale across India but it has not been recognized by any major country. Covaxin has been officially recognized by fewer than 10 countries, including Iran, Nepal, the Philippines, Mexico, Guyana, Paraguay, Zimbabwe and Mauritius.
Who should avoid Bharat Biotech's Covaxin:
People who are immune-compromised or are on medicines that affect the immunity
Have any history of allergies
Have fever
Have a bleeding disorder or are on a blood thinner
Are pregnant or breastfeeding since the effect of the vaccine has not been studied in pregnant women and nursing mothers
Have received another coronavirus vaccine
Any other serious health-related issues as determined by the healthcare officer supervising vaccine