Lalit Modi, the former chairman and commissioner of the Indian Premier League (IPL), has announced his intention to sue Rahul Gandhi, the former Congress party president, for defamation. This announcement comes shortly after Rahul Gandhi was found guilty of defamation in 2019 and given a two-year prison term for his remarks on the Modi surname.

Before the 2019 Lok Sabha elections, Rahul Gandhi had remarked, "How come all thieves share the same surname Modi," at a campaign event in Kolar, Karnataka. The BJP and Lalit Modi himself took issue with the speech, which had produced a major stir in the political sphere at the time.
Lalit Modi, who is presently residing in London, asked why he was being classified as a "fugitive" on Twitter. He emphasised that he had never been found guilty, making him a regular citizen. He continued by asserting that the opposition leaders were merely attempting to carry out an act of personal vengeance against him.
"I see just about every Tom, dick and Gandhi associates, again and again, saying I am a fugitive of justice. Why? How? And when was I to date ever convicted of the same? Unlike Pappu aka Rahul Gandhi, I am now an ordinary citizen saying it, and it seems one and all opposition leaders have nothing else to do so they too are either ill-informed or just vendetta-prone," Lalit Modi tweeted.
In another tweet from he included the names of other Congressmen and accused them of owning properties abroad. The Gandhi family, he claimed, believed they had a right to rule the nation, and he said he could offer addresses and images.
Lalit Modi has been under scrutiny ever since the 2010 IPL bidding scandal, which led to the suspension of two franchise teams Rajasthan Royals and Kings XI Punjab. Lalit Modi was accused of financial irregularities, conflict of interest, and trying to rig the bidding process for the teams. Also, during the IPL seasons, players and team owners were implicated in suspicions of spot-fixing and match-fixing. Lalit Modi was also charged with using nepotism and bias to choose the team, move players, and make other administrative choices.
Rahul Gandhi & his Congress party has often attacked Lalit Modi who was known to be close to BJP leaders. There were reports of Lalit Modi's close relationships with politicians and business leaders, raising concerns about the IPL's potential for corruption and cronyism.
It is often alleged that the former IPL Chairman fled from India out of fear of getting caught for his financial irregularities and that the Modi government facilitated his fleeing from India. It is to be noted that Nirav Modi and Mehul Choksi also successfully fled India when Narendra Modi was Prime Minister.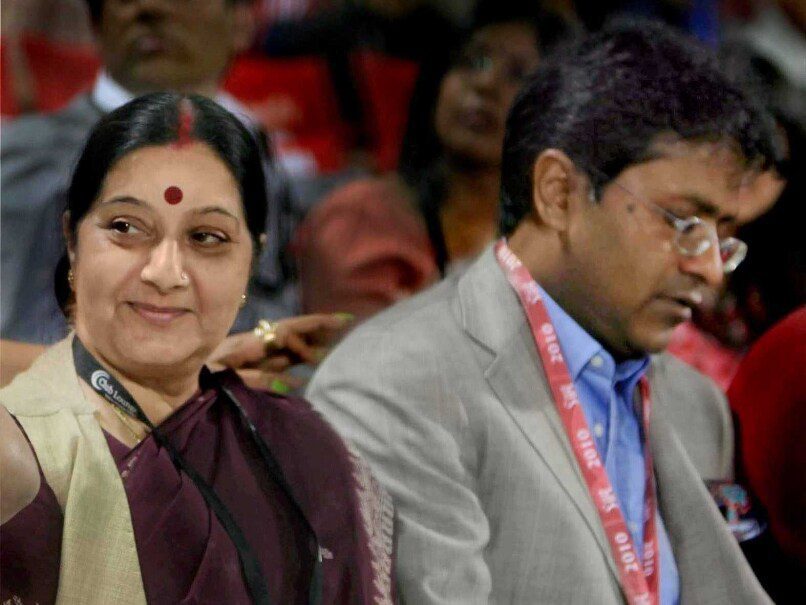 The announcement that Lalit Modi intends to sue Rahul Gandhi for defamation has added another twist to the ongoing controversy. It remains to be seen how this legal battle will play out and what the outcome will be. However, it is clear that this episode has once again highlighted the contentious relationship between Narendra Modi and Rahul Gandhi, as well as the ongoing debate in India about freedom of speech and expression.