With more than 39 billion dollars poured into PSU Banks in the last two years, the Modi government has broken the record of the amount of money injected into banks since they were first nationalised.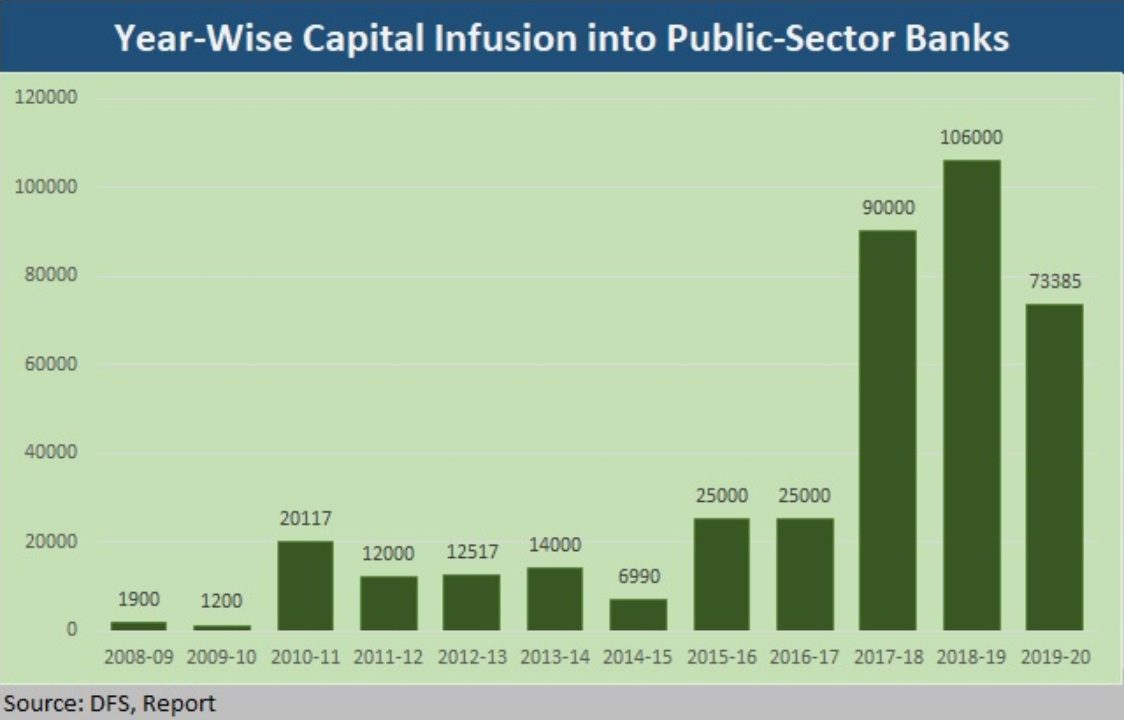 Collective losses totalling ₹ 1,64,474 crore were reported by PSBs from FY16 to FY19. The Centre thus lost out to dividend and tax revenue, which in turn put pressure on government finances at multiple levels.
However, even with such huge capital inflow, banks have not been able to increase credit growth or their profitability.
In Budget 2019, the government announced an additional infusion of ₹ 70,000 crores with the hope of strengthening and enhancing their lending capacity. However, despite all the infusions, PSU Banks have been consistently losing market share to private banks.
More money has been lost by government banks to bank frauds which have also witnessed record highs in recent years.

This is proving to be a big headache of Modi government as strong national banks are a necessity in this current cycle of the slowdown. But with increasing losses and little recovery of NPAs, capital infusions does not look to be the answer for jumpstarting India's economy.
Unemployment is at historic highs and slowing industrial production needs a boost from the government which has been using PSU banks to achieve that goal without any success for the last three years.